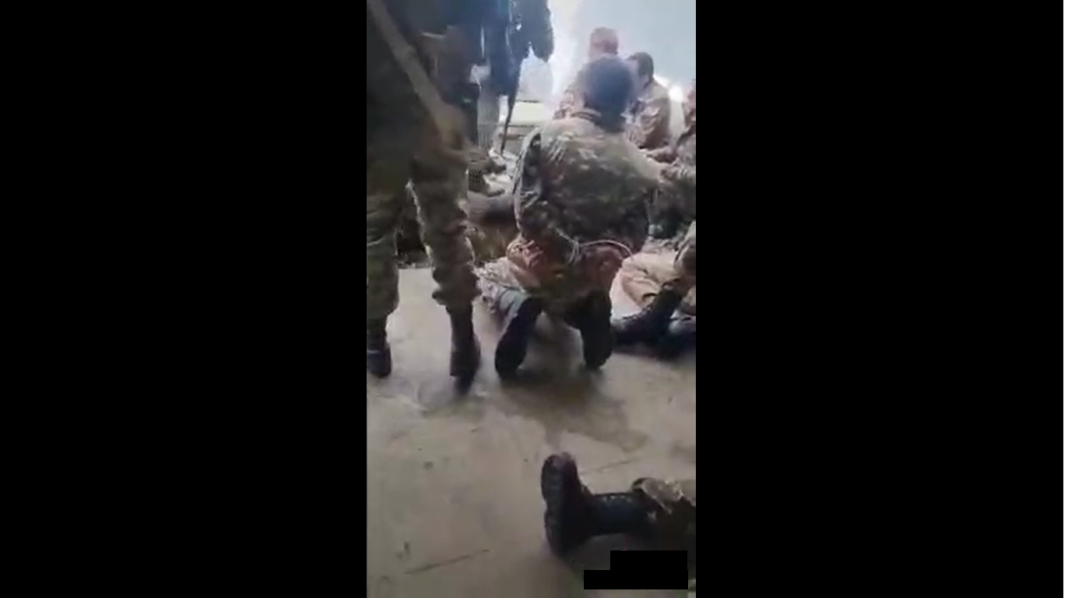 Azeri soldiers battering and bullying Armenian captives
Since May 12 of this year, the Azerbaijani Armed Forces have illegally invaded the sovereign territory of the Republic of Armenia, particularly Gegharkunik, Vayots Dzor and Syunik regions.
On November 16, at about 13:00, units of the Azerbaijani Armed Forces undertook another provocation by firing at the Armenian positions in the direction of the eastern border of the Republic of Armenia. As a result of escalation of violence by Azerbaijani troops on Armenian soil the clashes took place on the Armenian-Azerbaijani border almost all day.
During the clashes Azerbaijani troops taken Armenian soldiers.
---