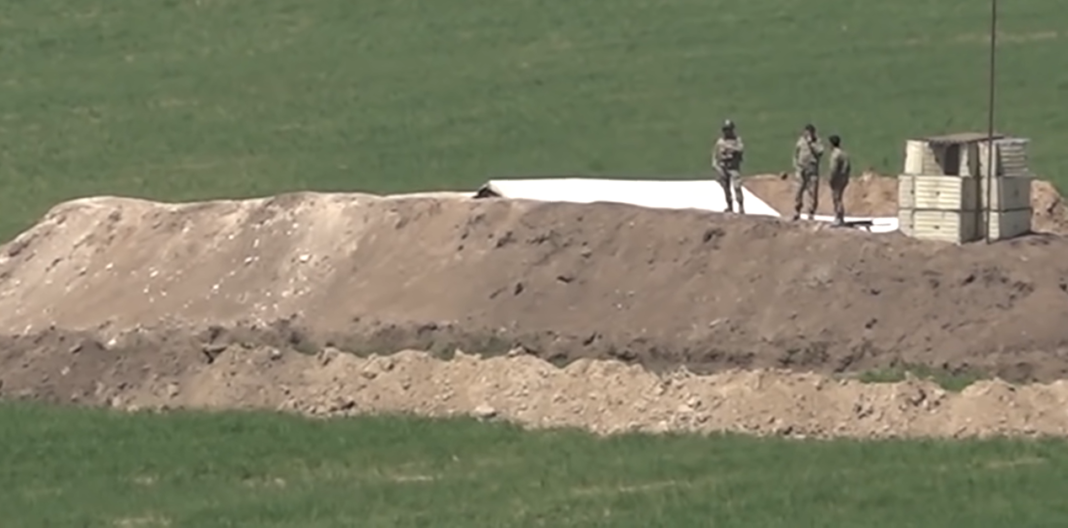 On December 3, 2021, Seyran Sargsyan, born in 1956, a resident of Chartar settlement of the Martuni district of the Republic of Artsakh, was grazing his cattle and as a result of being lost was captured and killed by Azerbaijani military units.
As usual the Azerbaijani side decided to lie and cover up the crime and on the day of the murder of a resident of Chartar, the Azerbaijani Ministry of Defense stated that the citizen allegedly attacked an Azerbaijani soldier and therefore they "neutralized" him. The Artsakh National Security Service posted a video, which shows that there was no attack, a group of Azerbaijani soldiers abducted a 65-year-old Seyran Sargsyan and from neutral zone dragged him to their combat position, where he was killed.
It turned out that the murder of a citizen of Artsakh was committed by a Azerbaijani serviceman, private Rahimzade David Habil oglu. This is the third murder of a civilian in two months in Artsakh. The policy that adopted by Azerbaijani troops shows that they not only want to expel Armenians from Artsakh, but also want to discredit Russia's peacekeeping mission in Artsakh.
later, the body of the murdered resident was handed over to the Armenian side, upon examination it was found out that the elderly man was subjected to violence and then killed.