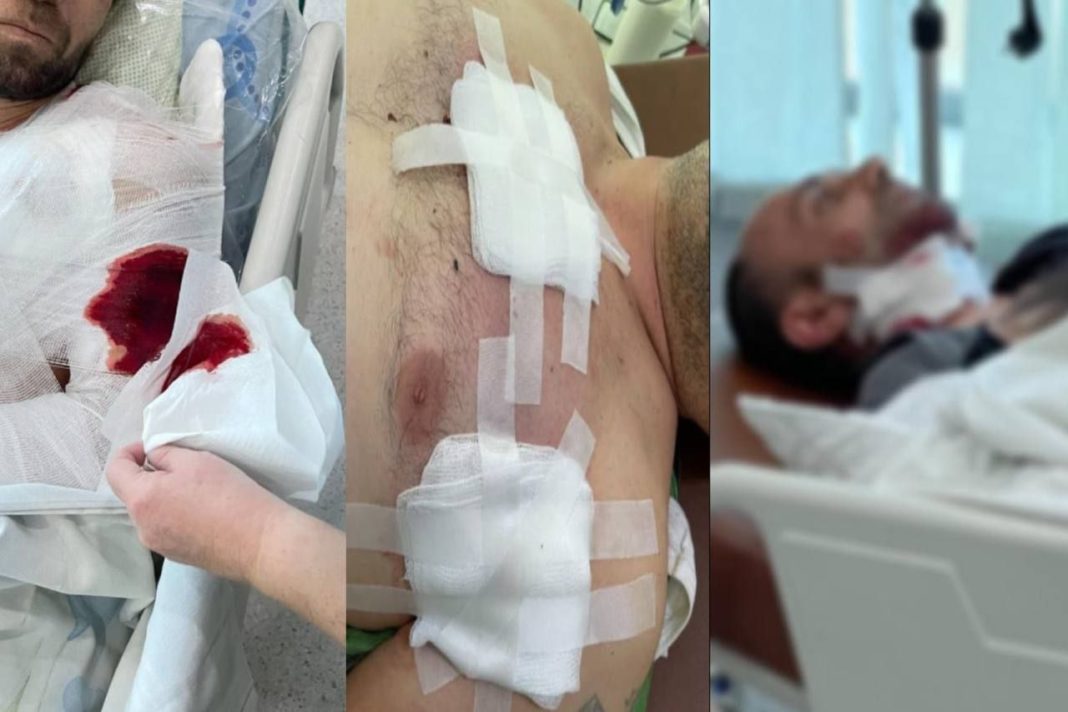 At around 15:00 on November 8 of 2021, the Azerbaijani side opened fire on civilians who were carrying out construction work to restore infrastructure, as a result of which three people were injured and one was killed.
An Azerbaijani soldier imperceptibly approached the employees of the water utility, they were busy repairing the water pipe and that the incident took place in the area between the two posts of peacekeepers. One of the three wounded, Gagik Ghazaryan, said that an Azerbaijani soldier approached them and began to shout and insult. They tried to explain to him that they were working on fixing the problem with the water, but despite this, he continued to yell. He wanted to shoot from a machine gun, but changed his mind, took the pistol and fired. According to the wounded, the attack was deliberate, the Azerbaijani serviceman was armed and dressed in a special forces uniform. The Azerbaijani fired from a distance of 3-5 meters. Having killed Martik Yeremyan, he tried to kill others, but the already wounded Armen Sargsyan managed to get the wheel of a car and get to the peacekeepers' post, where they provided them with first aid. Azerbaijani serviceman escaped.
Attempt of committing mass murder was made in the area called "Shushii Tak"(Under Shushi) near the Stepanakert-Shushi road in the Russian peacekeepers responsibility zone.
Pistol bullets and a knife that left by Azerbaijani serviceman
---