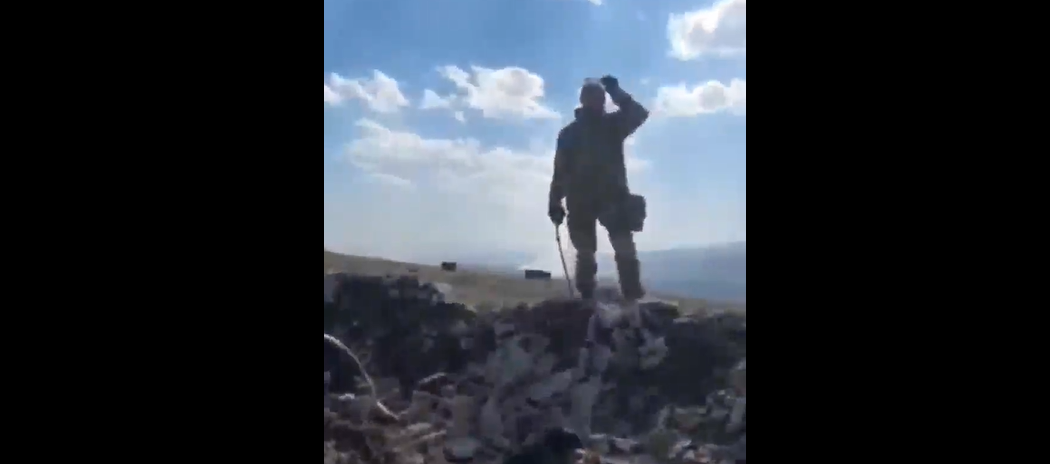 WARNING! GRAPHIC CONTENT
On September 15, 2022, Azerbaijani-run channels on the Telegram messaging app, uploaded video in witch Azeri soldiers filming the mutilated female Armenian soldier.
The Armenian Ministry of Defence during briefing with diplomatic missions accredited in Armenia confirmed that the woman in question was killed during the Azerbaijani aggression on 13–14 September.
In the footage, that filmed by an Azerbaijani soldier, shows a number of bodies of Armenian soldiers, including two women.
One of the women has been stripped naked with text written across her breasts and stomach. A stone has been placed in her eye, and a severed finger in her mouth.
At 0:53 second, an Azerbaijani soldier filming the scene steps on the body of a partially-naked woman.
On the body of brutally tortured Anush A., the Azerbaijani soldiers marked the name of Azerbaijani special forces "YASHMA", implying that the the crimes committed by them.
The Azeri soldier filming the scene comments in Azerbaijani: 'look at the bitch, there are two women. She became a rock.'