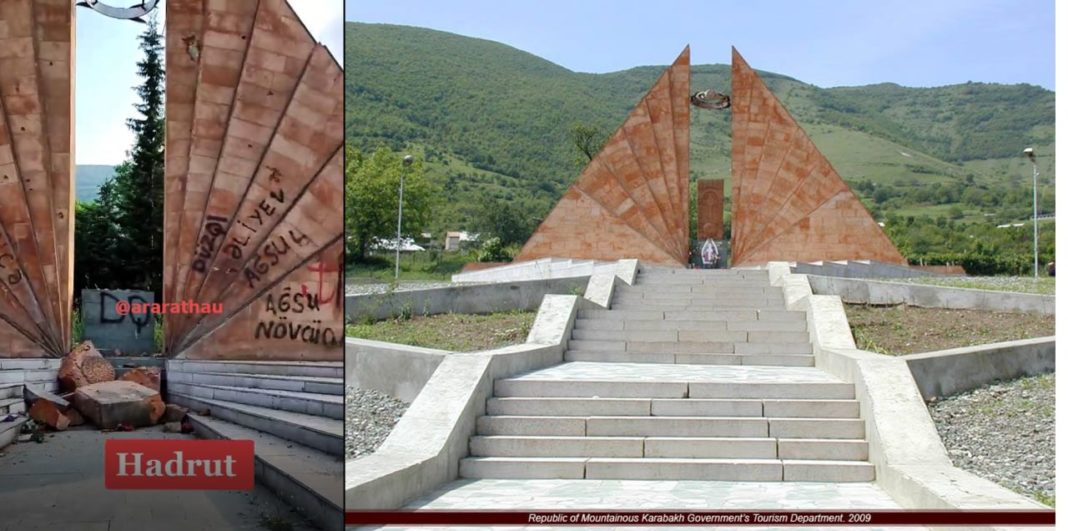 A video has appeared on the Internet, in which an Azeri soldier is shooting at a Armenian Khachkar(cross stone) in the Hadrut memorial complex. Azeris continue to destroy the monuments of the Armenian cultural and religious heritage in the occupied territories of Artsakh.It is apparent the the complex has been desecrated with various Azerbaijani inscriptions. Following the second Artsakh war, numerous videos of the destruction and desecration of Armenian monuments by Azeris are spread on the Internet.
The second Artsakh war showed that occupying Armenian territories, Azerbaijanis openly behave like ISIS terrorists, destroying multiple religious and cultural heritage of Artsakh. All this is result of the Azerbaijani leadership efforts, which has educated several generations with armenophobic ideas by falsification of their own and regional caucasian history.
The Hadrut Memorial was a staircase cascade consisting of two parts: the World War II Memorial(in yellow frame)and the Artsakh War Memorial(in red frame), dedicated to the freedom fighters.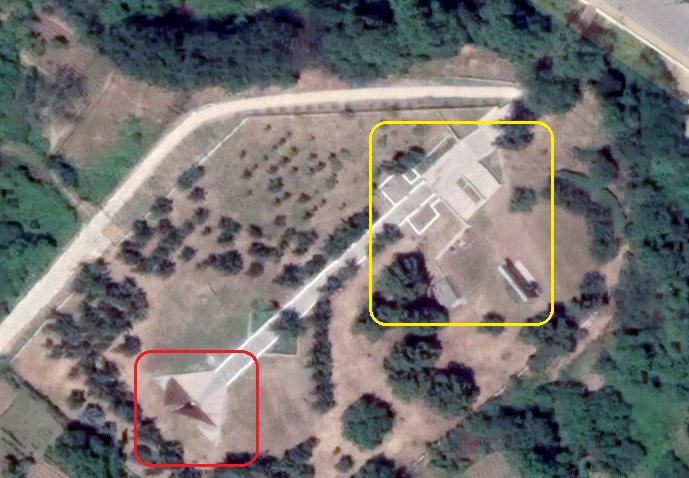 The complete appearance of the complex before its destruction. A Khachkar(cross stone) the center was main part of the complex․
The other part of the memorial was dedicated to the Second World War. Major Ashot Kasparov, a USSR national hero, a participant in World War II as navigator of the 101st Aviation Regiment, rests in the area of the complex.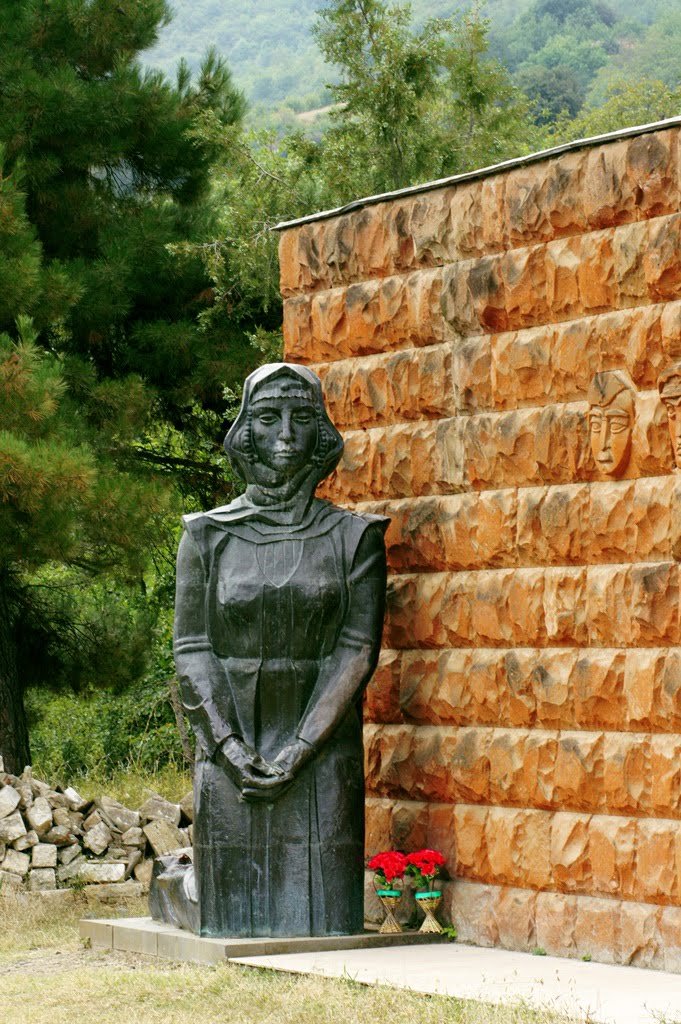 Given the vandalism of Karin Tak by the Azeris, destruction of monuments dedicated to the Second World War in Artsakh and taking into account the fact that the founder of Azerbaijan Mammad Amin Rasulzade recruited Azeris in the Azerbaijani legion of the Wehrmacht during the Second World War (such as Azerbaijani fascist Abdurrahman Fatalibeyli recruited by Amin Rasulzade) then it can be assumed that the part of the Hadrut Memorial witch dedicated to World War II has probably been completely destroyed or desecrated.