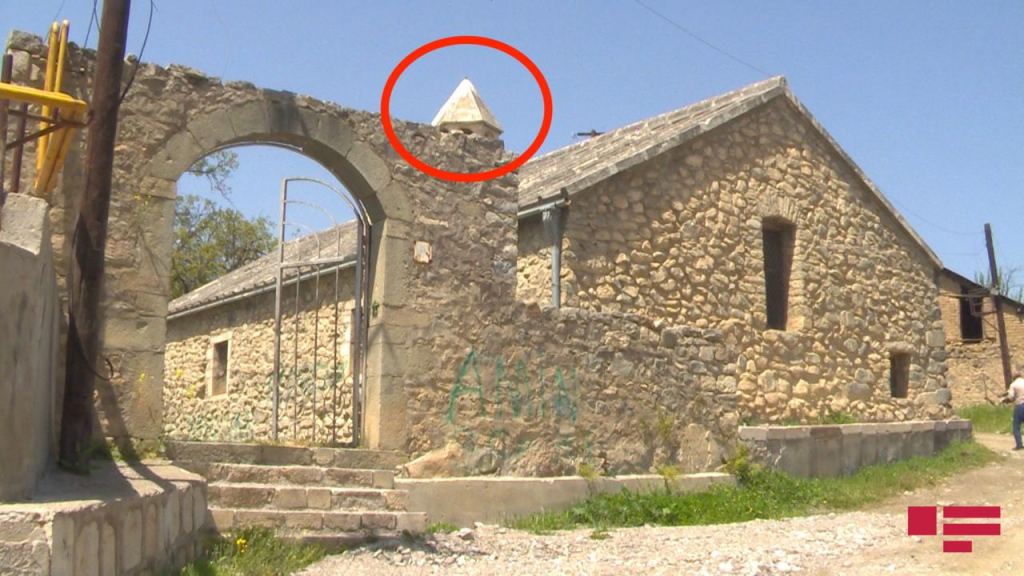 Remaining unpunished for years after the cultural genocide in Nakhichevan and following the example of Turkey in erasing Armenian churches, Azerbaijan continues to desecrate Armenian churches in Artsakh that after 2020 partly ocupied by Azeri troops.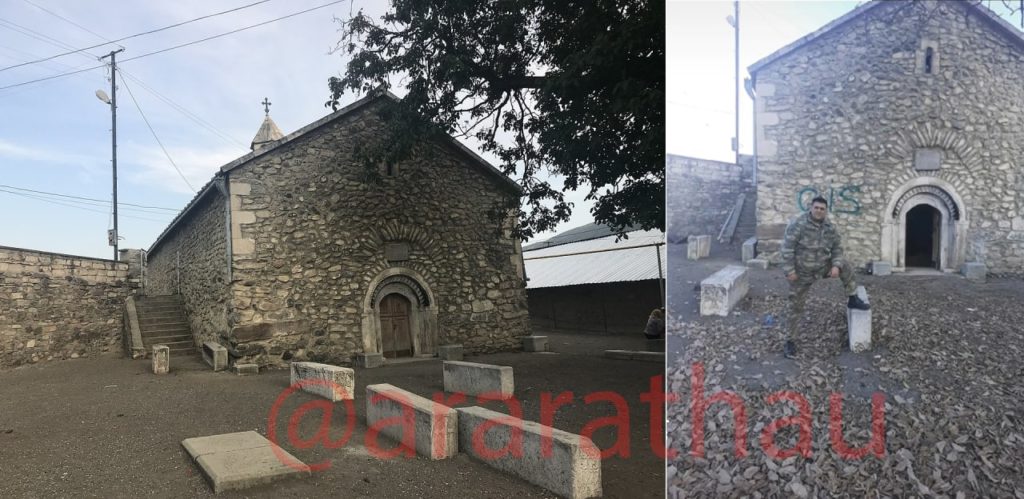 On April 27, 2022, Azerbaijani pro-government news agencies published materials entitled "Easter celebration in Hadrut". They also published new photos of Surb Harutyun (Saint Harutyun) church in Hadrut, Karabakh Records reports.
The study of photos clearly shows that the cross of the church was removed.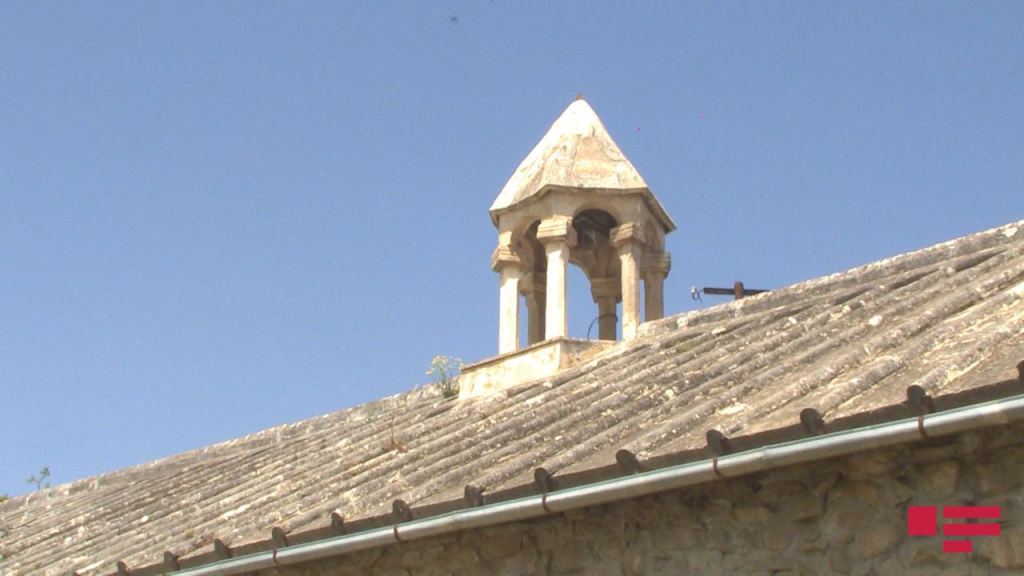 Carpets and ritual accessories are also missing in the territory of the church, and icons have been removed from the walls. The walls of the outer fence of the church were desecrated by various Azerbaijani names.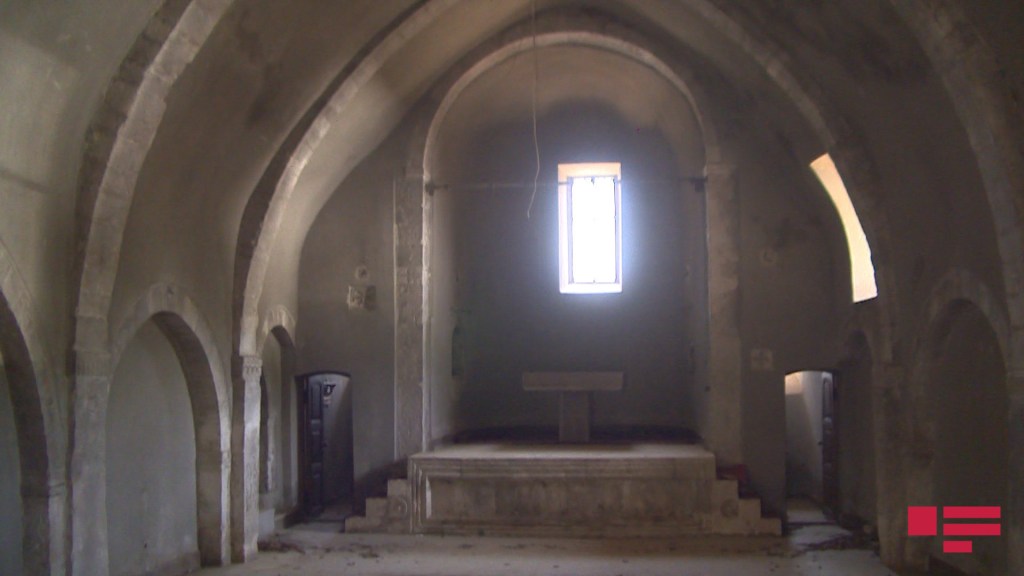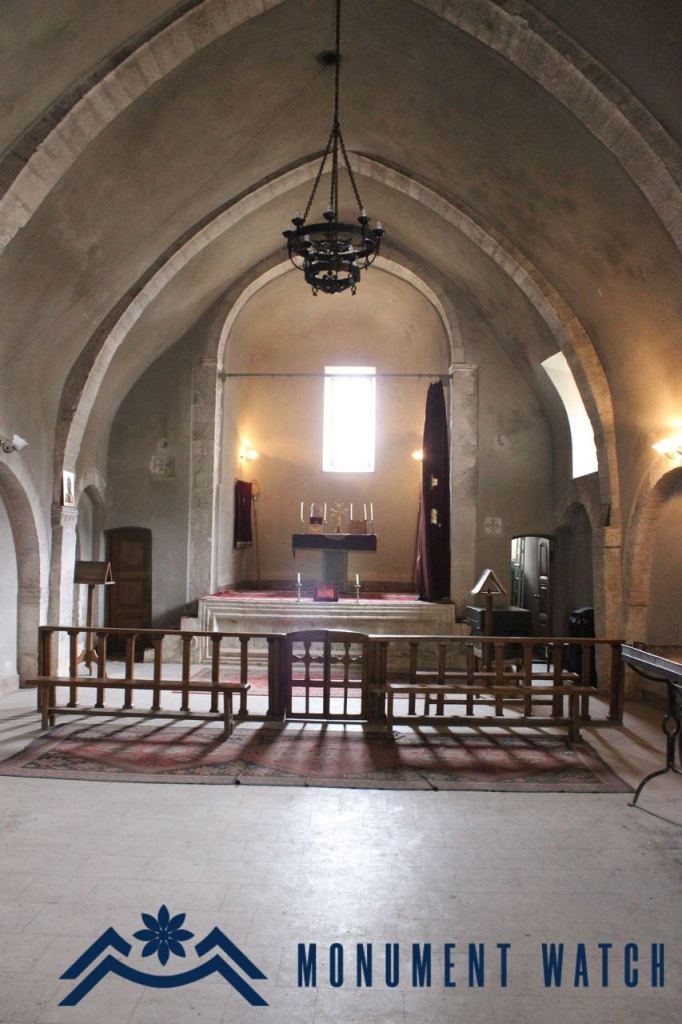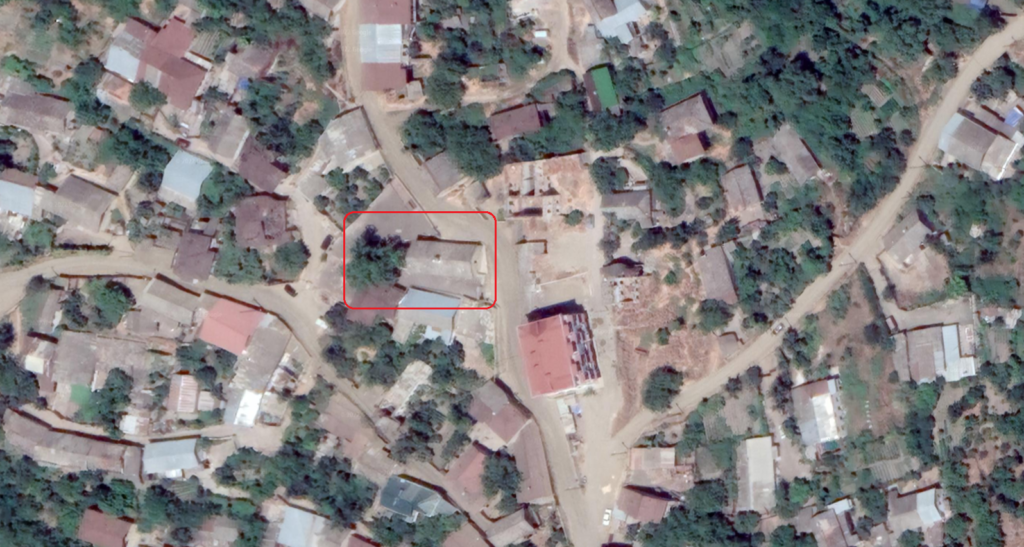 All this is a result of a planned policy by Azerbaijan, the evidence of which is the statements of Azerbaijani high-ranking officials.
Months ago, the Minister of Culture of Azerbaijan said that a "working group" is being created in Azerbaijan, the goal of which is to eliminate the Armenian inscriptions and Armenian traces from the occupied monuments of Artsakh.
Earlier, the President of Azerbaijan, Ilham Aliyev, during his visit to Surb Astvatsatsin (Saint Theotokos) church in the Hadrut region, called to erase the Armenian inscriptions without hiding the real essence of the policy of Azerbaijan against Armenian heritage: destruction, modification, and appropriation.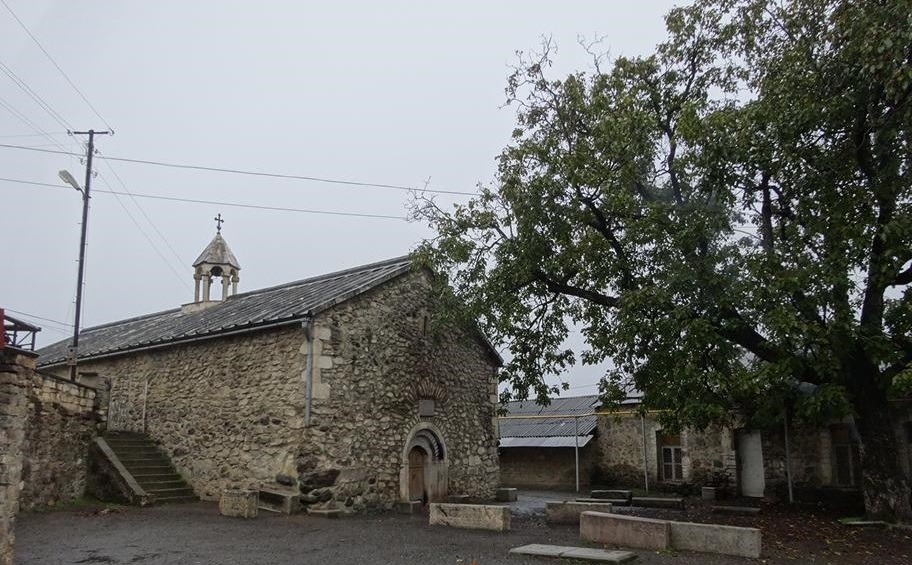 The church of Surb Harutyun was built in 1621 [Makar Barxudariants]. Later, it was renovated in 1819, and it was then that the dome of the church was installed ["Historical-architectural monuments of Nagorno-Karabakh.", Mkrtchyan Sh., 1987, Yerevan, page 3].
The last time the church of Surb Harutyun was renovated was in 1999 with the financial support of M. Baghdasarov. Before the war, the church of Surb Harutyun was a functioning church, and it was not damaged during the war. The desecration of the church was consistently implemented after the war.
In the same way, all Armenian cultural monuments in the occupied territories of Artsakh have become the victims of cultural vandalism after the war.
Earlier, we reported that Azerbaijanis removed the cross of the church of Spitak Khach (White Cross) in Hadrut, the dome of the cathedral of Surb Ghazanchetsots (Holy Saviour Cathedral), desecrated a church in Talish, almost destroyed the church of Kanach Zham (Green Church) in Shushi, and the church of Surb Astvatsatsin (Saint Theotokos) in Mekhakavan.