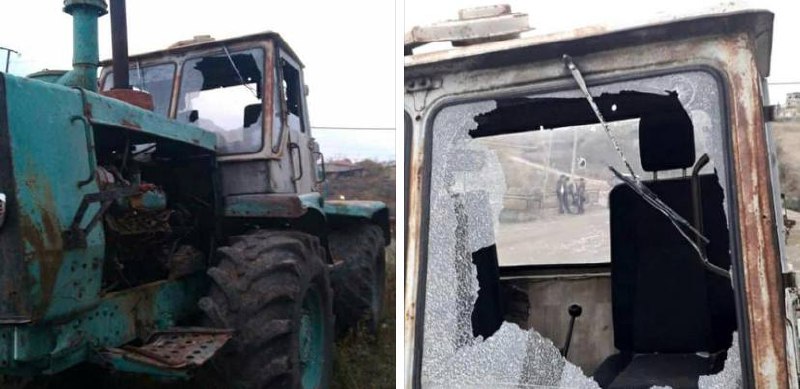 On November 12, at about 16:30, the Azerbaijani troops opened fire from nearby positions in the direction of two residents of the village – 27 year old S. Vanyan and 45 year old A. Hayrapetyan, who were carrying out agricultural work on a tractor.
As a result of the shooting, the front and rear windows of the tractor were broken. A. Hayrapetyan was wounded by fragments of the windshield, he was taken to the medical center.
Materials about the incident were provided to the Russian peacekeeping contingent.