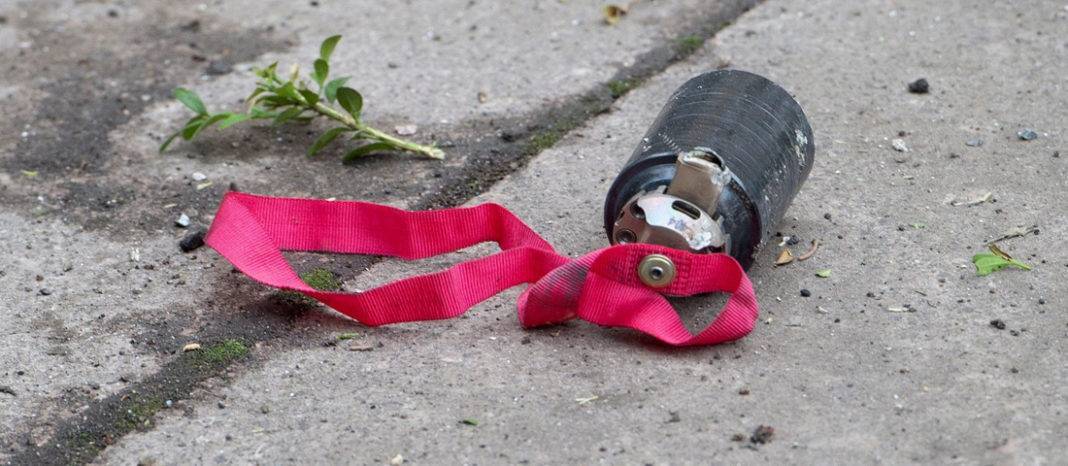 Since September 27 Azerbaijan had been using cluster munitions to target cities in Artsakh. The strikes have been reported by both local and international media and human rights organizations.
Munitions were being systematically deployed in areas significantly removed from any military installations and even strategic civilian infrastructure. The systematic nature of such attacks made it evident that both the civilians and civilian objects are being targeted deliberately. Thus, Azerbaijan committed a grave breach of international humanitarian law and a war crime of making civilians and civilian objects the designated targets of its attacks.
The very nature of the cluster munitions in question inevitably makes them incapable of ensuring the required distinction between military and civilian targets when used in proximity with civilians and civilian objects, let alone when used in heavily populated settlements.
This means Azerbaijan is violating the international humanitarian law prohibition against using weapons that are incapable of distinguishing between civilian and military targets. This prohibition is not only codified in Additional Protocol 1 to the 1949 Geneva Conventions, but is also additionally included in the legislation of non-member states, such as the USA and Israel. Conveniently, Azerbaijan has not signed and ratified the Additional Protocol 1. However, this does not relieve Azerbaijan from the obligation to respect the principle of distinguishing between civilian and military targets. This principle has been recognized by the International Court of Justice as a foundational principle of international humanitarian law. Furthermore, the principle of distinguishing between civilian and military objects derives from elementary considerations of humanity and dictates of public conscience, which are binding on all states in every situation of armed conflict.
The videos below represent evidence obtained either directly during, or in the immediate aftermath of cluster bomb attacks.