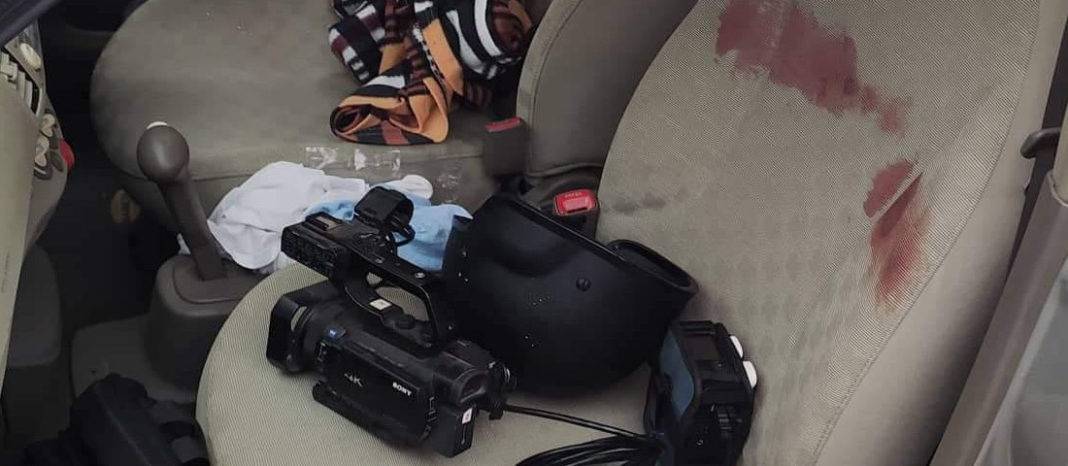 On October 1, international and local reporters came under attack in the Martuni region of Artsakh. Two French correspondents from Le Monde and two representatives from Armenia suffered injuries as a result of an Azerbaijani bombardment.
The French journalists wounded in Nagorno Karabakh's Martuni town as a result of shelling by the Azerbaijani armed forces have been transported to Yerevan Erebuni Medical Center from Stepanakert by helicopters.
French Ambassador to Armenia Jonathan Lacote and French-Armenian doctor met the wounded Le Monde journalists in Erebuni Medical Center.
It has been reported that the Azerbaijani side targeted yesterday a group of journalists both local and foreign, as a result some of them received injuries. Among the attacked journalists were deputy editor chief of a Russian channel, correspondents from AFP.